Leonard Nimoy died on the weekend. I have fond memories of his art through TV, Movies, and games and many others have and will memorialize him much better than I ever could. I read his last tweet as I was following his passing and I found it absolutely beautiful – words to remember, and that is what I want to share here.
I have been really nostalgic this week. On one hand I have the realization that for all intensive purposes my life is half over – and that doesn't make me sombre by any means – I have lived quite the life and am good at the fact that I probably have a good chunk more to. I start everyday with a smile, satisfied with the life I have lived and just try to be nice to people in general. You don't have to wear a cape to be somebody's hero, after all. Still, in moments of reflection and "why nots" coupled with my trip down nostalgia lane, sprinkled with Mr. Nimoy's quote has me thinking.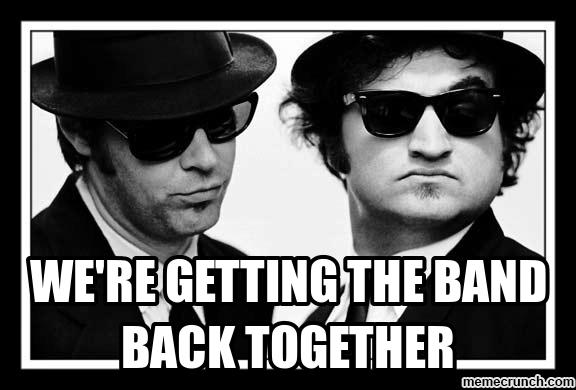 I'm going to try and get the band back together. Figuratively, of course. We weren't a band, but a guild. And by back together, I mean going to try and get people to log in for an evening to just say hi and catch up. Even for just one night. With EQ being free and the Testserver still alive and well that isn't the hurdle – the hurdle is tracking everyone down. I have some emails, I have some last known whereabouts. I have friends of friends. I have the internet. The funny thing is I don't even know if anyone cares but the guild is actually still in tact and it even has login dates and whatnot in the guild management window in game (patched, back in on the weekend). There is a setting for this.
The World's End was a funny movie about a washed up guy that has been trying to get his old crew together years later to finish a pub crawl. I wish this event had this sort of ambition, but really, it doesn't. It is just to get a bunch of people who were friend's and guild mates at one point into an old game we used to enjoy. Some may not like the idea but at the end of it all, why not? It definitely won't hurt anyone and at bare minimum if a handful show up and have fun then that is enough for me. I can relate to Gary King on everything except the washed up part *cough cough*.
While there is a setting I don't have any sort of purpose or activity yet. The main goal at this point is to drive people to the old message boards. Find them, and get them in one place. Once we have a captive audience we'll try to organize from there.
I already reached out to an old guild mate  based off an entirely old email I came across and got a positive response. The most fun part is that our boards are still up so we have a natural meeting place. Wish me luck, I'll need it! I'm sure I'll update here now and again on how it is going – if it goes at all. If you happen to know anyone who spent time on the EQ Testserver at EQ launch until early 2000s I'd appreciate it if you passed along this adventure – who knows, maybe they will know someone who was a part of The Grove at the time (or Primal Brood, which ended up taking on a good chunk of our members to take them raiding). It was a small enough community that there is a good chance they will know someone from The Grove at some point. Whether or not they can feed them to the board is a whole other challenge.
The link to our boards is here. There is a post in General about getting together. Anything anyone can do to help, it's appreciated. We also aren't against a time constraint either, so would appreciate any suggestions if anyone has done anything like this before.